2 Layer Bridal Veil 1/8" Black Ribbon Rhinestones N26R1
2 Layer Bridal Veil 1/8" Black Ribbon Rhinestones N26R1
Product Description
Color: White
Measurements: 1 Tier - 25'', 2 Tier - 30'' long and 72" wide
Edging Style: Black 1/8" Satin Ribbon
Fabric: Bridal Illusion Tulle
Accents: Swarovski Rhinestones (30 pieces guaranteed)
Comb: 3" Clear Plastic Comb
This beautiful bridal veil features two layers of 1/8" Black satin ribbon edges, creating a crisp and sophisticated look. Made with high quality illusion bridal tulle, the veil measures 25"x30" (Veil Length) and 72" (Veil Width).
This veil comes with scattered Swarovski Rhinestones that will add a beautiful sparkle to any bridal ensemble. And, for the brides who want a little extra sparkle, add as many Swarovski Rhinestones or Pearls to your Veil as you like. Go to the Rhinestones/ Pearls category and place the desired amount in your cart. Extra Rhinestones will be applied to your Veil in addition to 30 Swarovski Rhinestones it already comes with.

The veil comes standard with a 3" clear plastic comb that is perfect for securing the veil in the hair; however, the veil can be ordered with a metal comb, if preferred - priced accordingly.

Veil is Handmade in the USA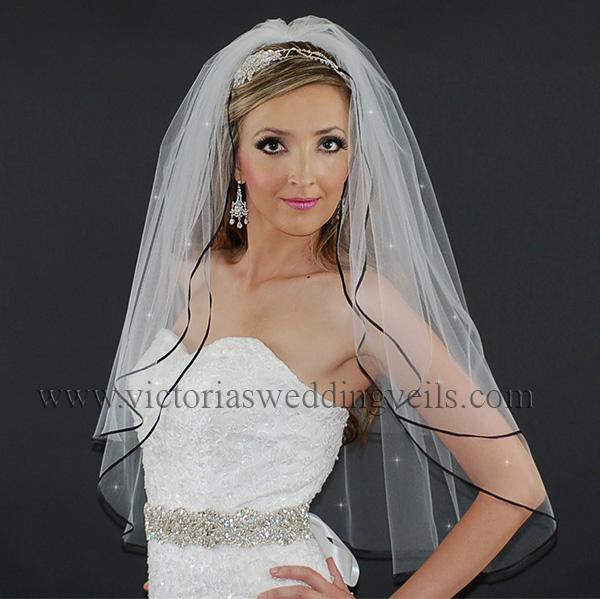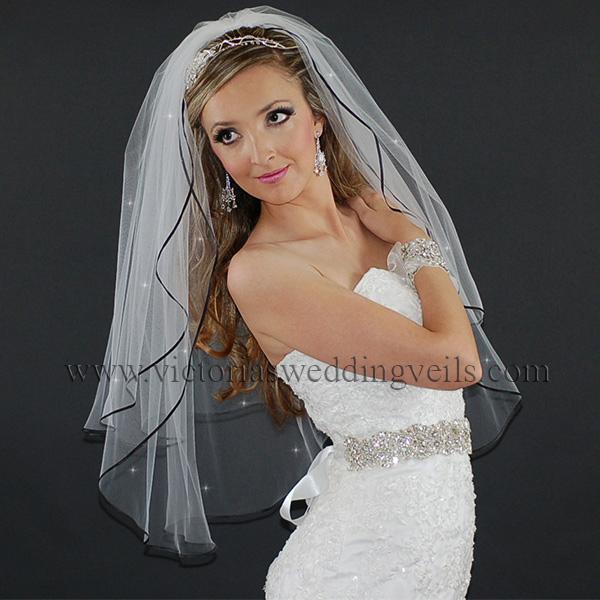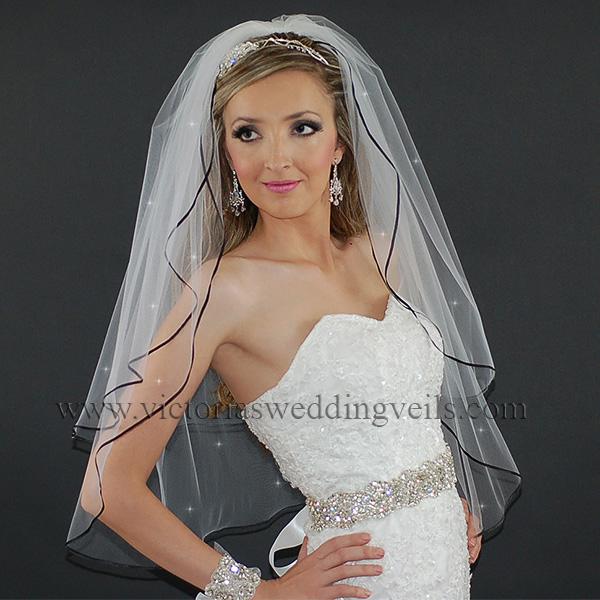 Product Reviews
Find Similar Products by Category
Customers also viewed