Bridal Veil Wedding 3 Tiers 25''x30''x35" 35-3
Bridal Veil Wedding 3 Tiers 25''x30''x35" 35-3
Product Description
Gorgeous 3 Tiers 25''x30''x35" Satin Cord Edged Veil
Veil of this quality sells for $119-149 in Bridal Stores!
Fabric: Bridal Illusion Tulle
Measurements: 1 Tier - 25'', 2 Tier - 30'', 3 Tier - 35'' long and 72" wide
Edging Style: Satin Cord
Comb: 3'' Clear Comb
This Victoria's Veil is absolutely stunning and gorgeous and will transform you into a true Princess.
The veil is made with premium-quality tulle that drapes beautifully and looks just stunning. The veil comes attached to a tulle-wrapped 3'' clear ''hidden'' plastic comb. This comb is perfect for any hair style and makes the veil ready to wear. The veil is adorned by sewing a satin cord to its edges. This edging style gives high definition to the veil and compliments any satin gown very well. The top tier of the veil can serve as a blusher.
This Bridal Wedding Veil is Absolutely Beautiful!
Want even more sparkle? Now you can have all the sparkle that you want!
Add as many Swarovski Rhinestones or Pearls to your Veil as you like.
Click here or go to Rhinestones/Pearls Category.


Place the desired amount in your cart. Swarovski Rhinestones or Pearls will be applied to your Veil.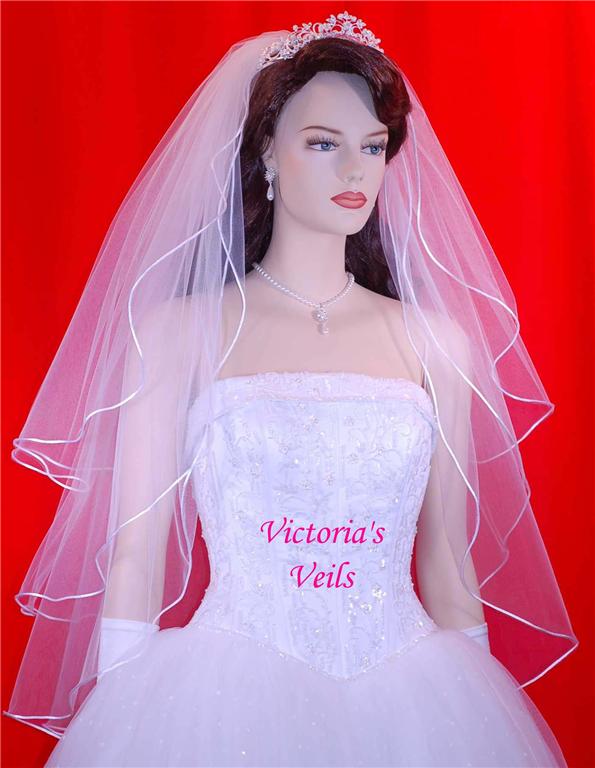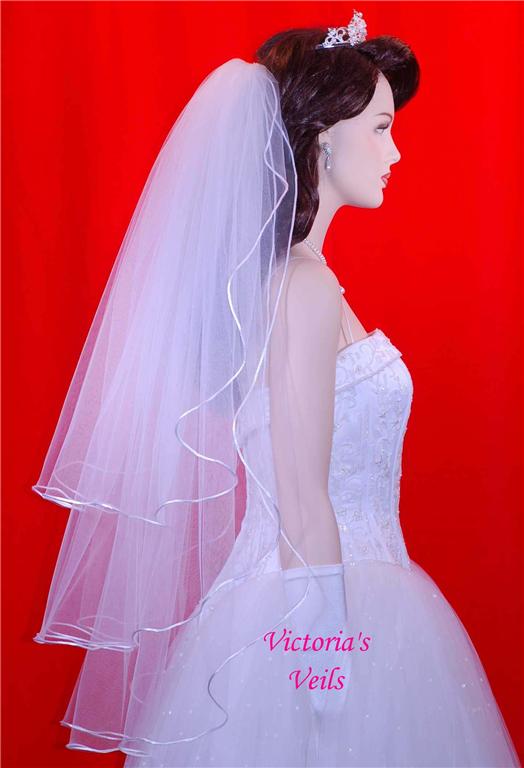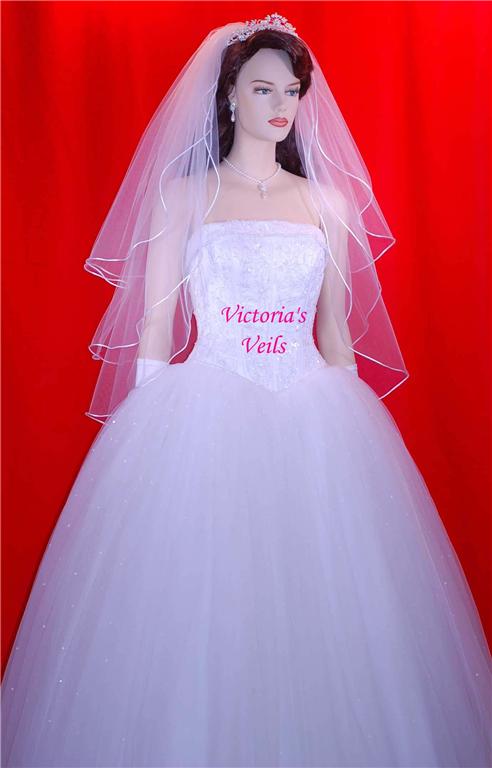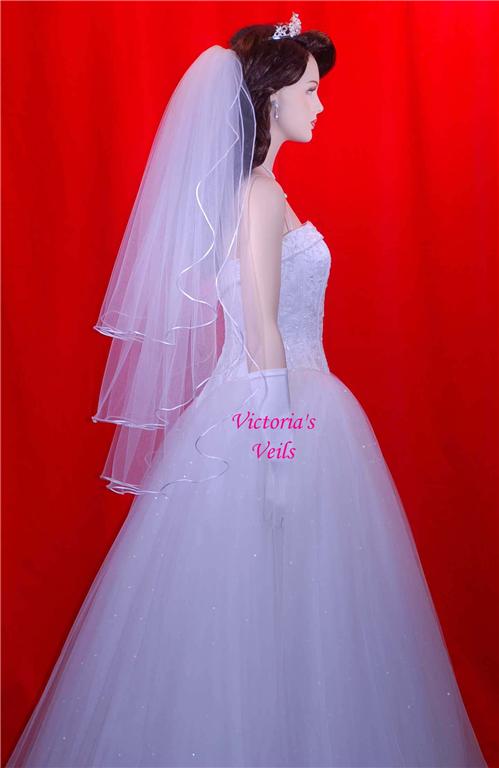 Product Reviews
Find Similar Products by Category
Customers also viewed